Bulk Acceptance Scans
All Your Packages, One Scan, and Peace of Mind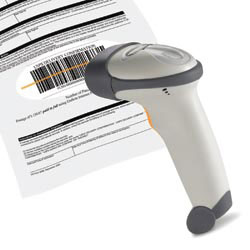 Show your customers proof positive that you shipped their packages with our Bulk Acceptance Scan. This feature links all your day's shipments to a single barcoded form that the USPS scans when your packages are picked up. When this scan data is uploaded into the postal system that night, all your packages will be marked accepted on the USPS tracking system.
So, when your customer checks the status of their package from the automatic e-mail notification you sent them; instead of reading that the USPS was electronically notified of the item, your customer will see "The USPS accepted this item at Date and Time".
One less call for you, one less "trust me" for your customer, and peace of mind for both of you.